MODULAR SOFA
L-SHAPED SOFA
Essence is the key and our Asthina collection beams with it. Being flexible and unpretentious, its solid but light design characterized by its continuous outlined aluminium tube plus USA Phifertex sling fabric weave which provides great comfort. Its frame's subtleness beautifully contrasts its outdoor cushions which helps bring out character space.
Size: 235X235X62
Code: WA1029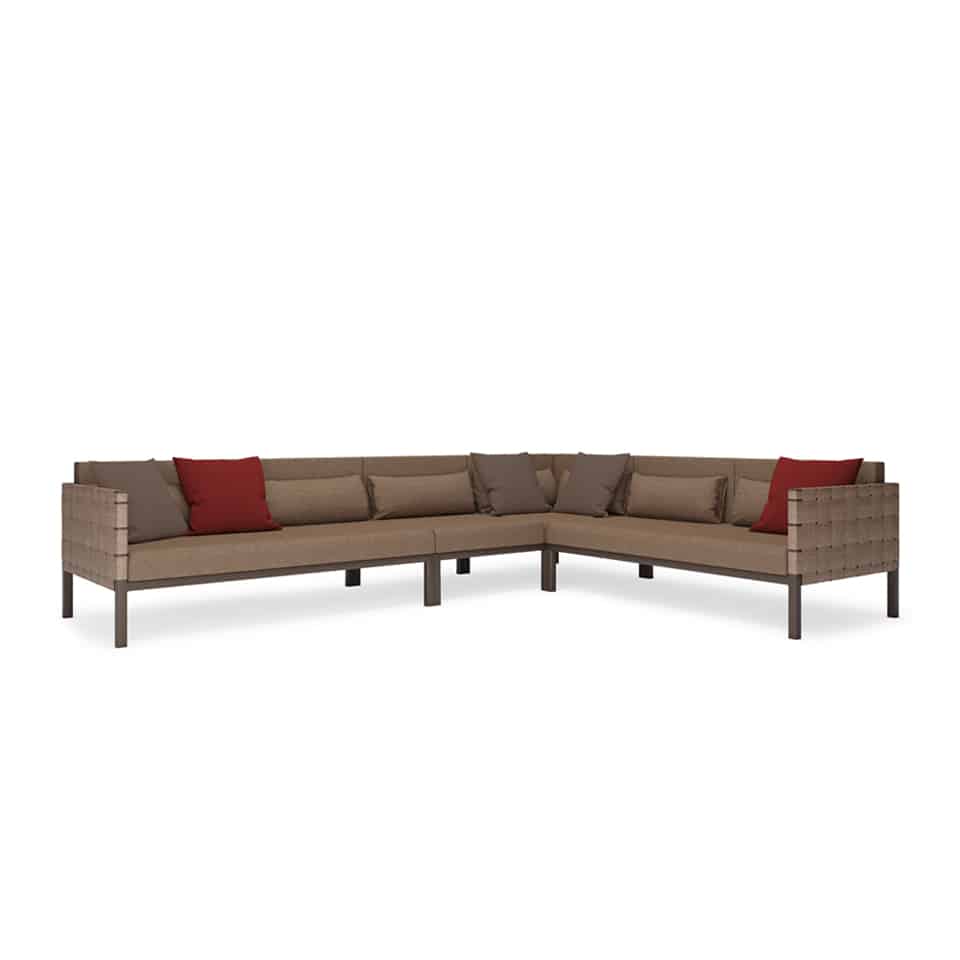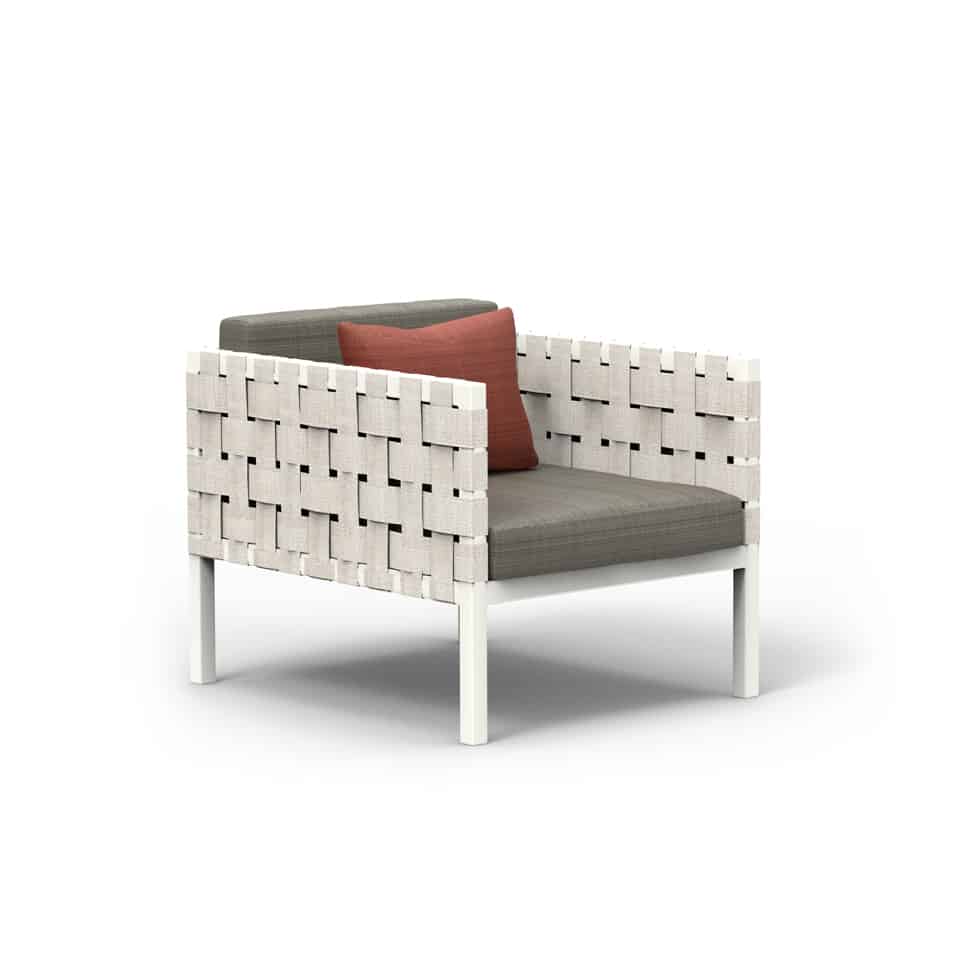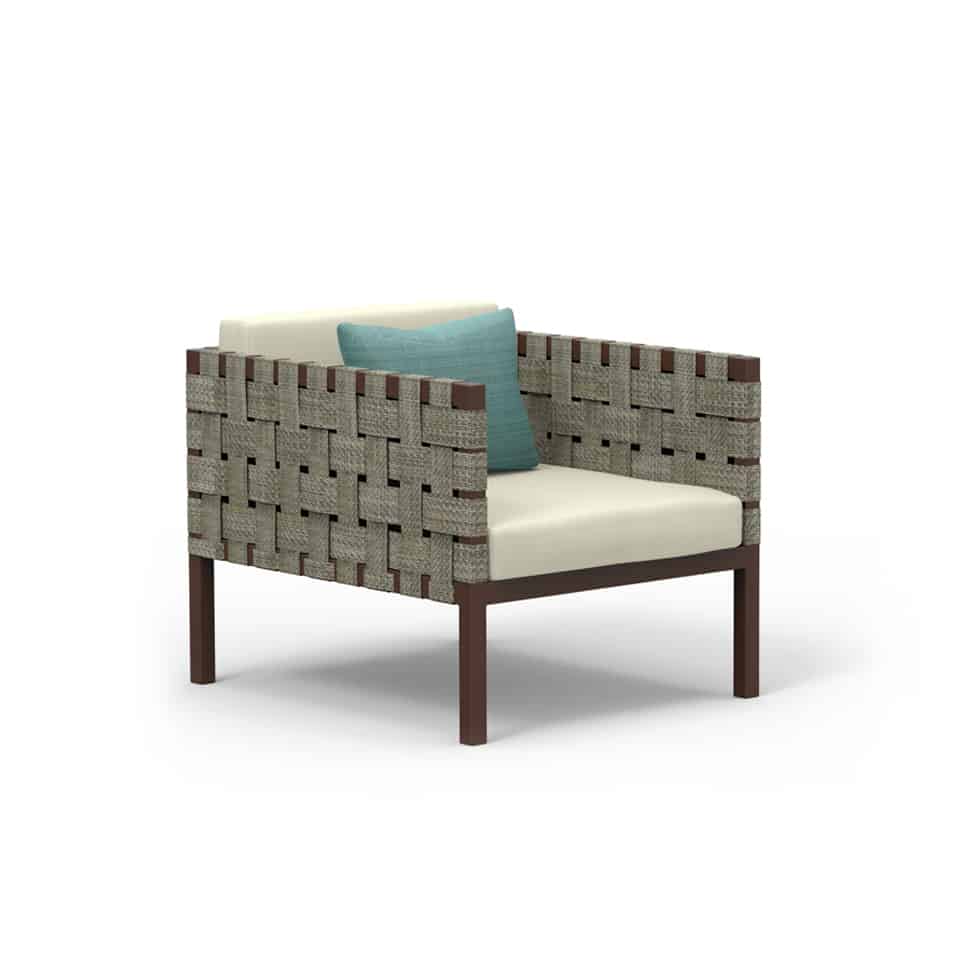 A modern ruse that is both robust and contemporary, our novel Asthina Sofa brings a classy addition to your space. With its woven-inspired design that lets cool air through, it also provides deep texture plus utmost comfort to your leisure time thanks to its USA-imported Phifertex sling fabric weatherproof material.
Size: 68×81×62
Code: WA1031
Asthina sofa matching with a pedal looks even more regal and refined. Definitely a must-have if you are an outdoor furniture enthusiast. Woven with Phifertex sling fabric from USA, Asthina sofa is able to withstand natural elements.
Size: 68×81×62, 68×56×38 (Pedal)
Code: WA1031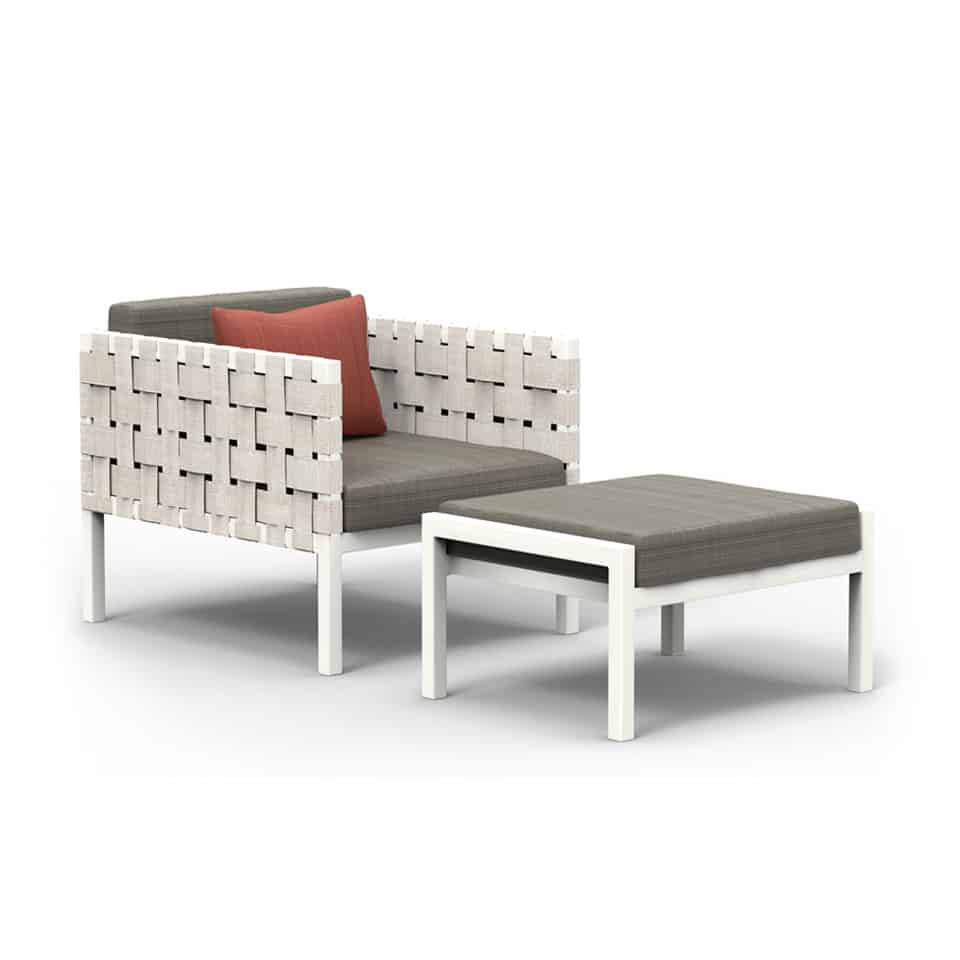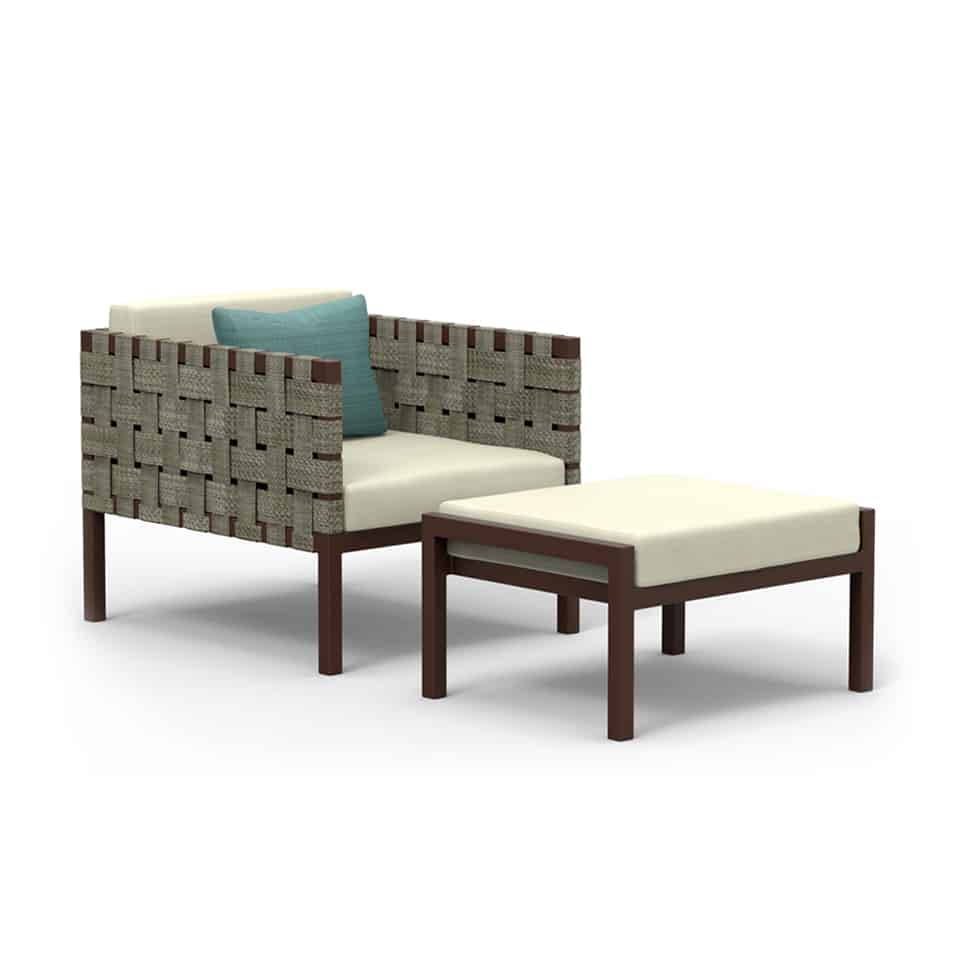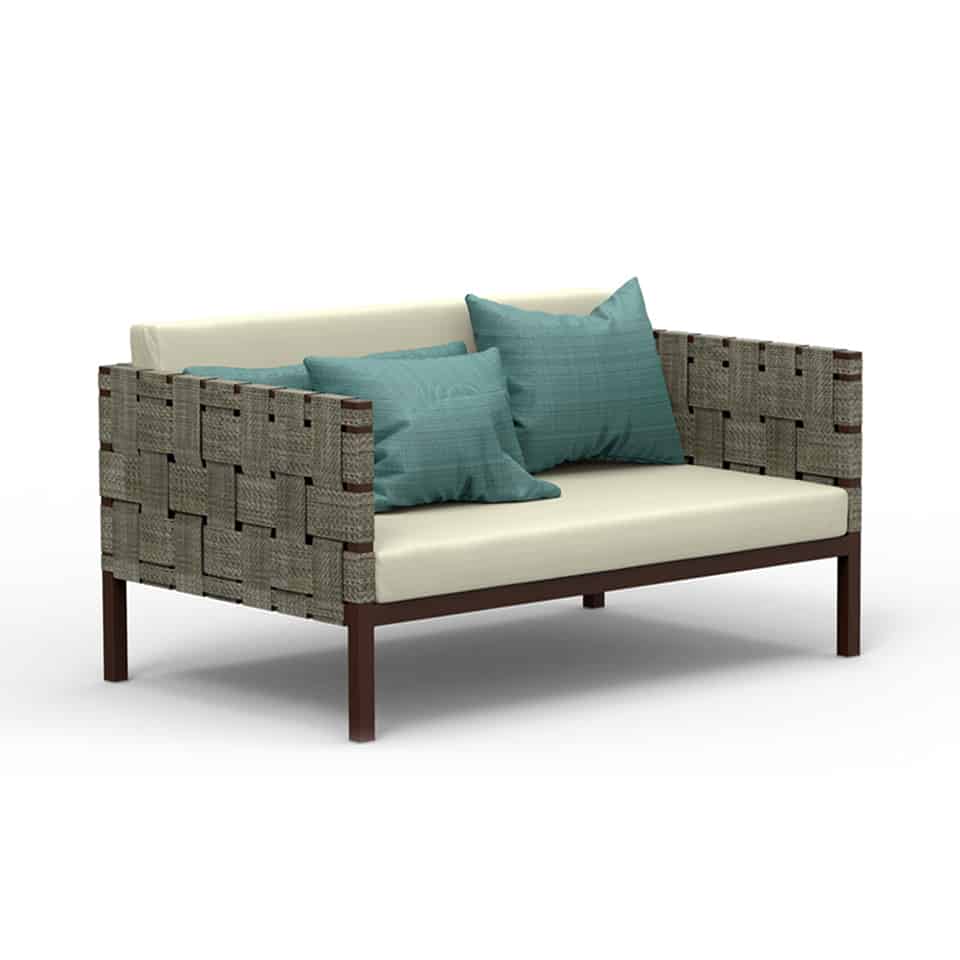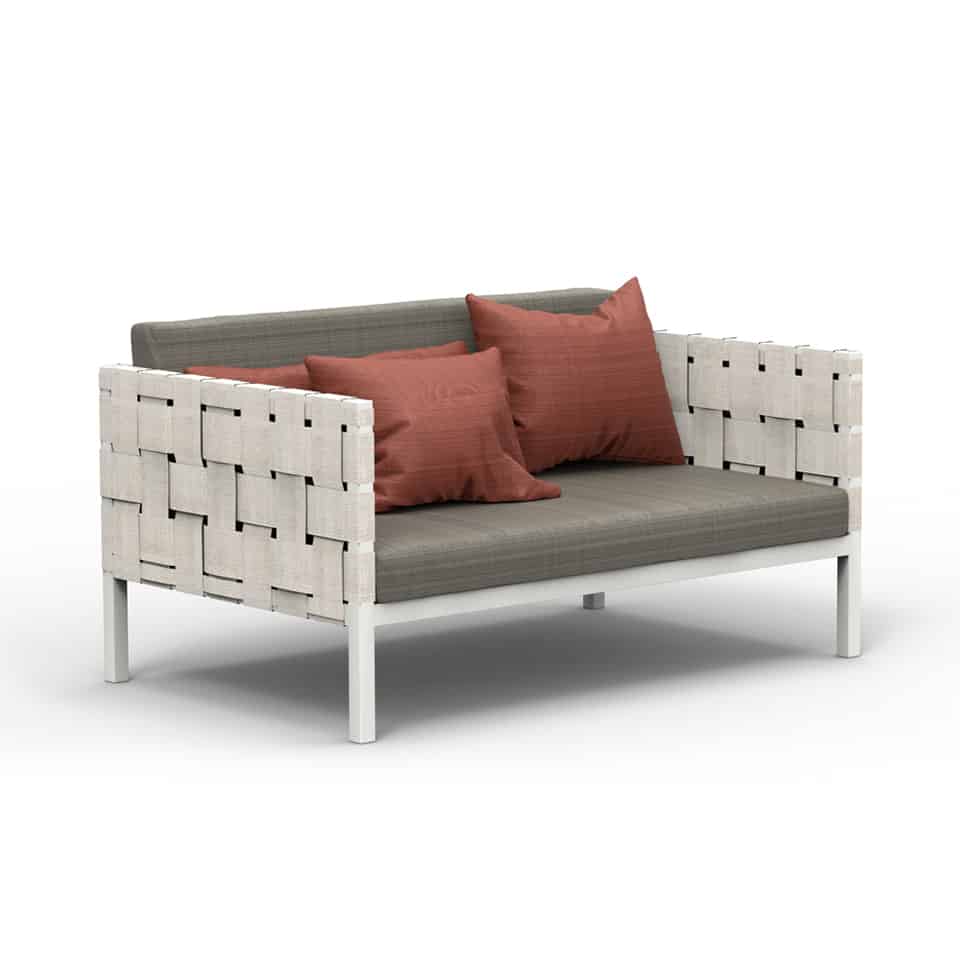 Handcrafted to perfection, our esteemed Asthina Sofa offers not only comfort but dazzling texture as well. Its intricate side weaves provide ample feel to the touch while allowing much needed air to pass through, giving it cooling and comfort and convenient. The weaves also radiates eccentric beauty thanks to its textured material.
Size: 128×81×62
Code: WA1031
Just in case you need help practicing self-care this year, here's a gorgeous Asthina sofa to start. Always comfortable and stylish, it is perfect furniture for your home. Whether you're enjoying your beauty sleep infoors or embracing the outdoor sun, this three-seater sofa will have your back.
Size: 188×81×62
Code: WA1031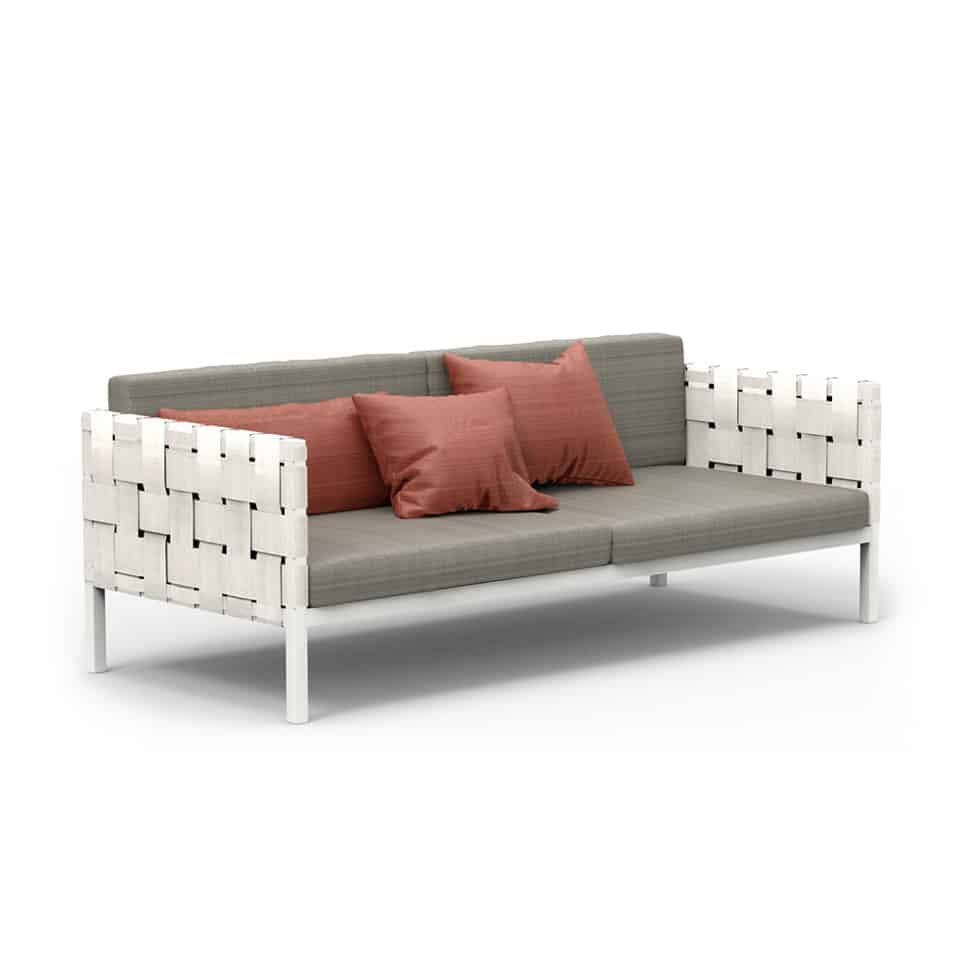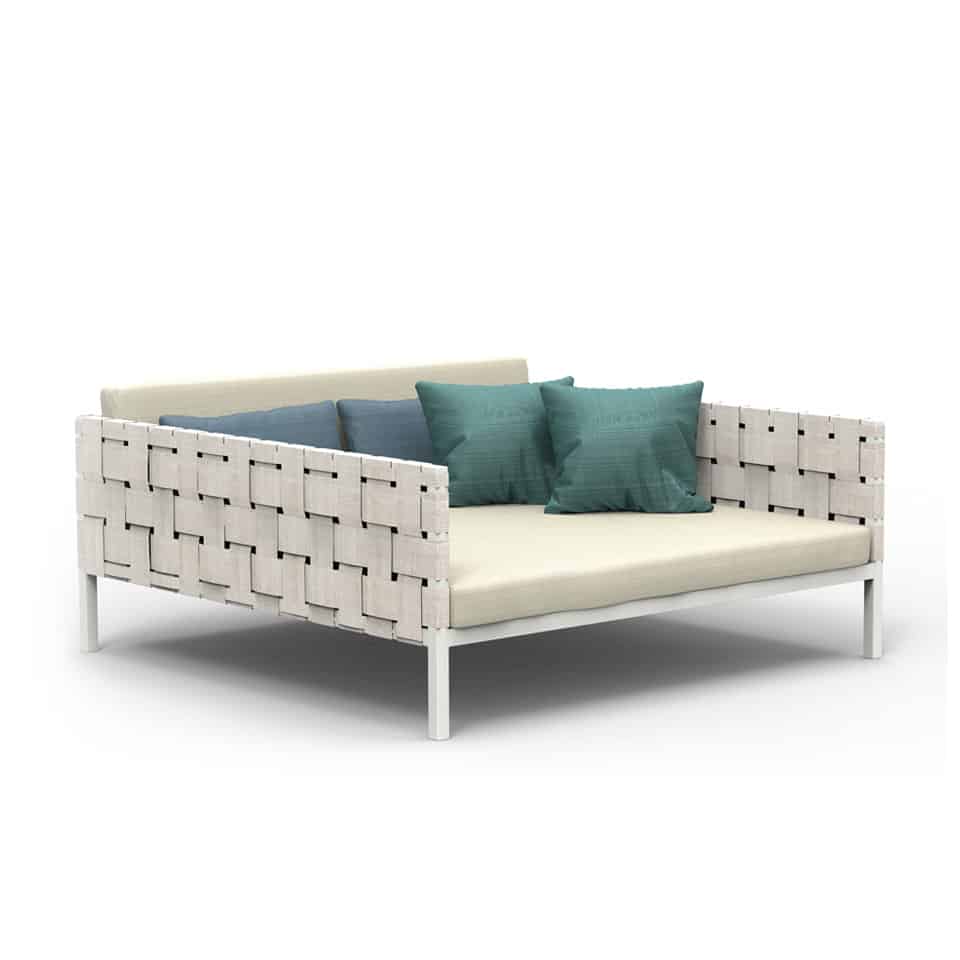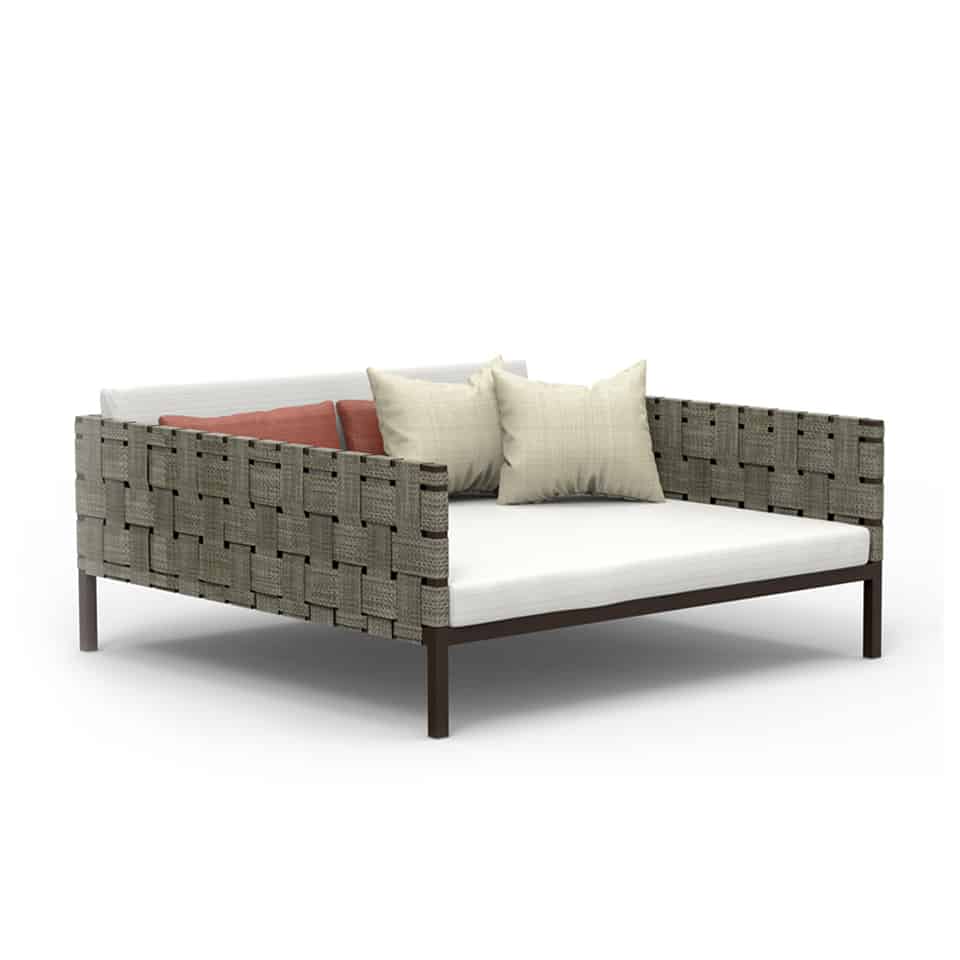 DAYBED / LEISURE BED
LEISURE BED
Romance is more than cuddles and kisses. It's about couples finding an empty Asthina Leisure Bed to spend quality time together. It is one of the life's simplest joys.
Size: 148x148x62
Code: WA1036
SUNLOUNGER / BEACHBED
BEACH BED
Nattily made with versatility and mobility in mind, Asthina Beach Bed brings exclusiveness and posh sense to those who appreciate it. Sturdy yet simple cushion-less design made from strong Phifertex sling fabric, it comes with back tyres for added mobility and ease while its back weave adds support and stylish finish.
Size: 70x210x85
Code: WA1071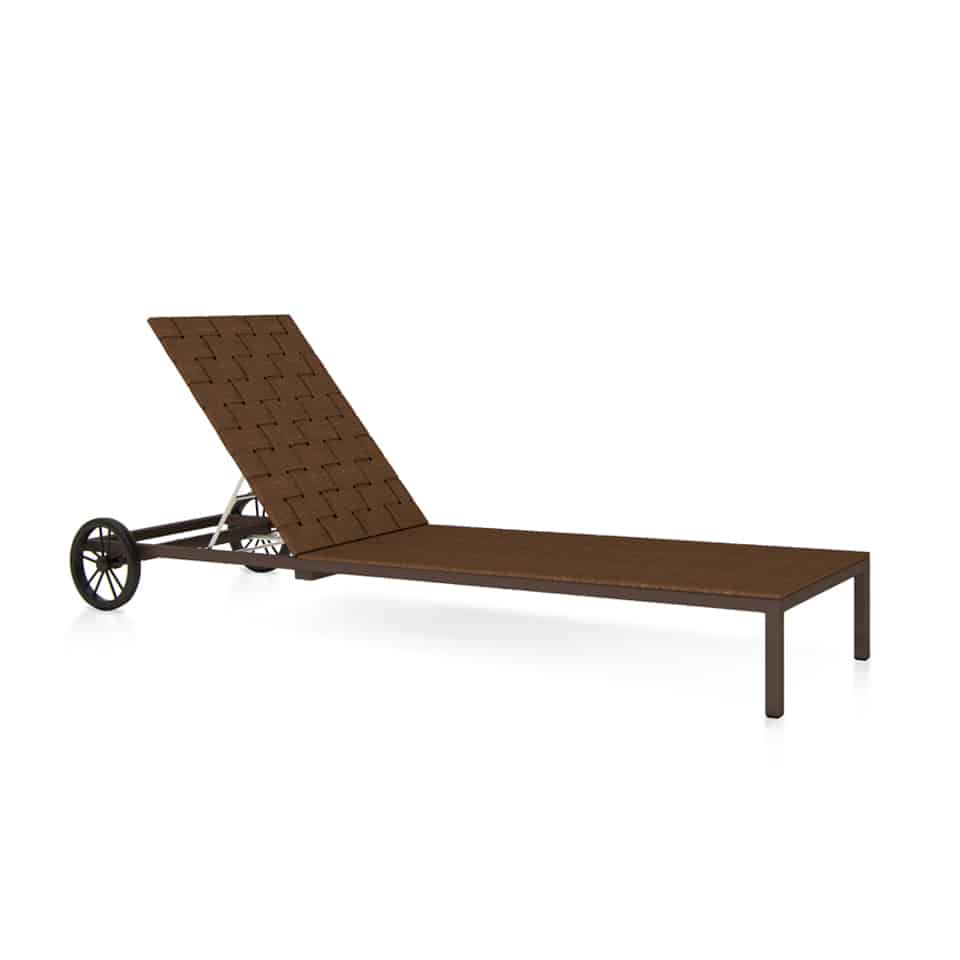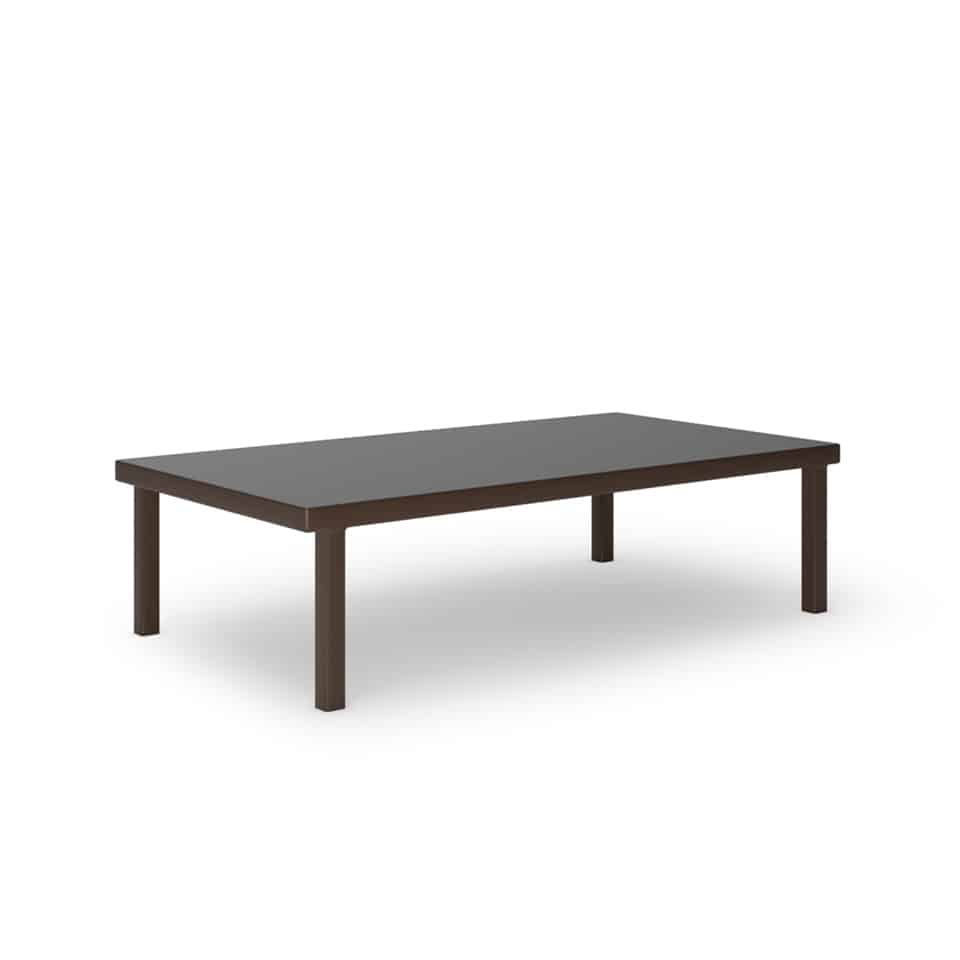 COFFEE / SIDE TABLE
COFFEE TABLE
Made subtle yet beaming with an incredibly dazzling vibe, our Asthina side table combines practicality and good looks. Minimalist in design, it helps you fully utilize your space while adding desirable texture thanks to its available teak, polywood, tempered glass or rock sprayed glass material top for you to choose.
Size: 130x70x35
Code: WA2025M
DINING TABLE
DINING TABLE
Asthina Dining table's key design is being solid but light character which provides stability and je ne sais quoi to your dining area paired with its 6 or 8 chairs.
Size: 240×100×75
Code: WA4031P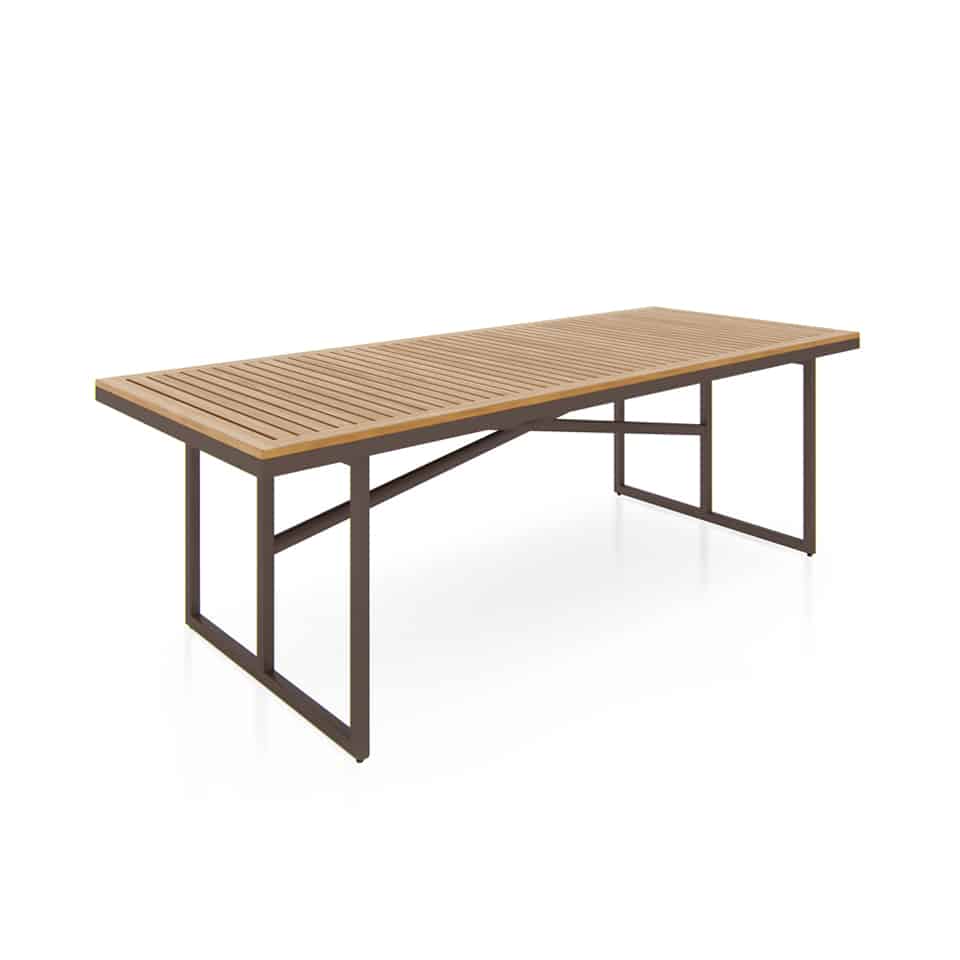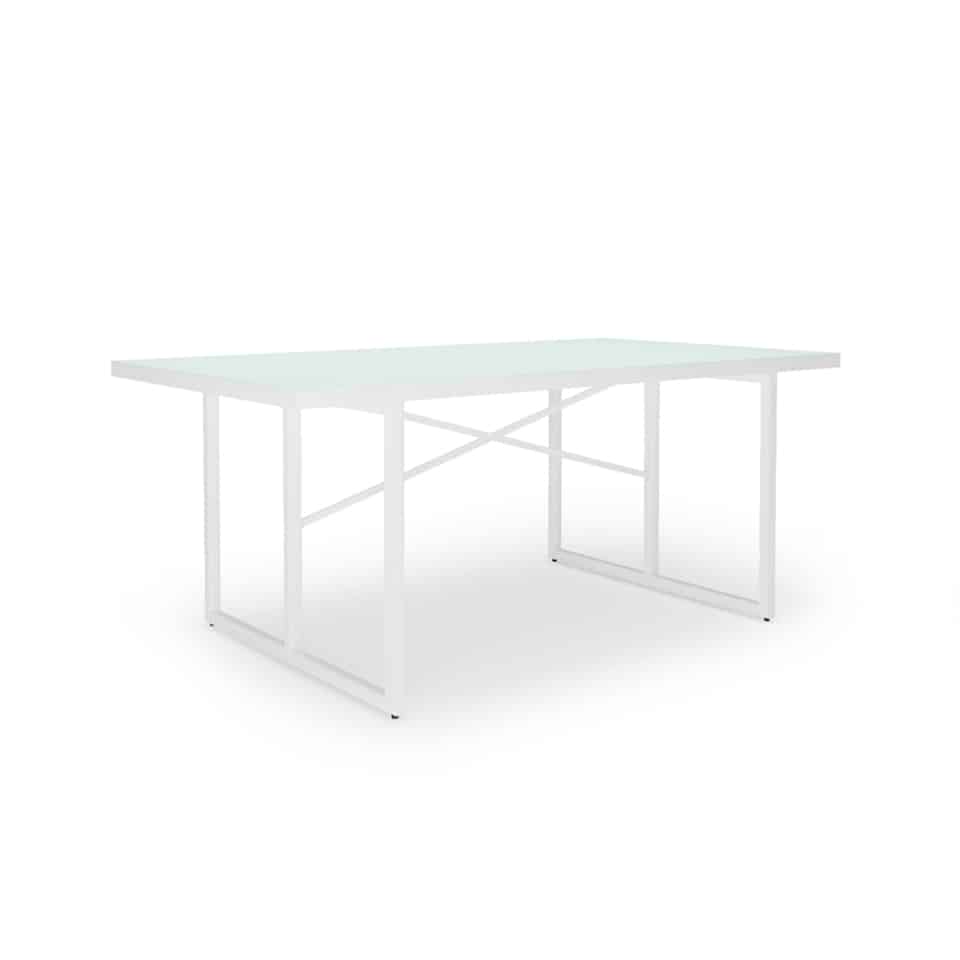 DINING TABLE
DINING TABLE
Unpretentious in nature but with undoubtedly impressive persona, Asthina dining table brings both splendour and astonishing feel especially to those who appreciate nature.
Size: 180x100x75
Code: WA4032M
DINING / OCCASIONAL CHAIR
DINING CHAIR
Phifertex is a stain-repellent, all weather-resistant sling fabric and requires hardly any maintenance. This material is used by the sides Its powder-coated aluminium frame adds to the longevity and durability, and the cushioned seat is the icing on the cake.
Size: 56×63×68
Code: WA5016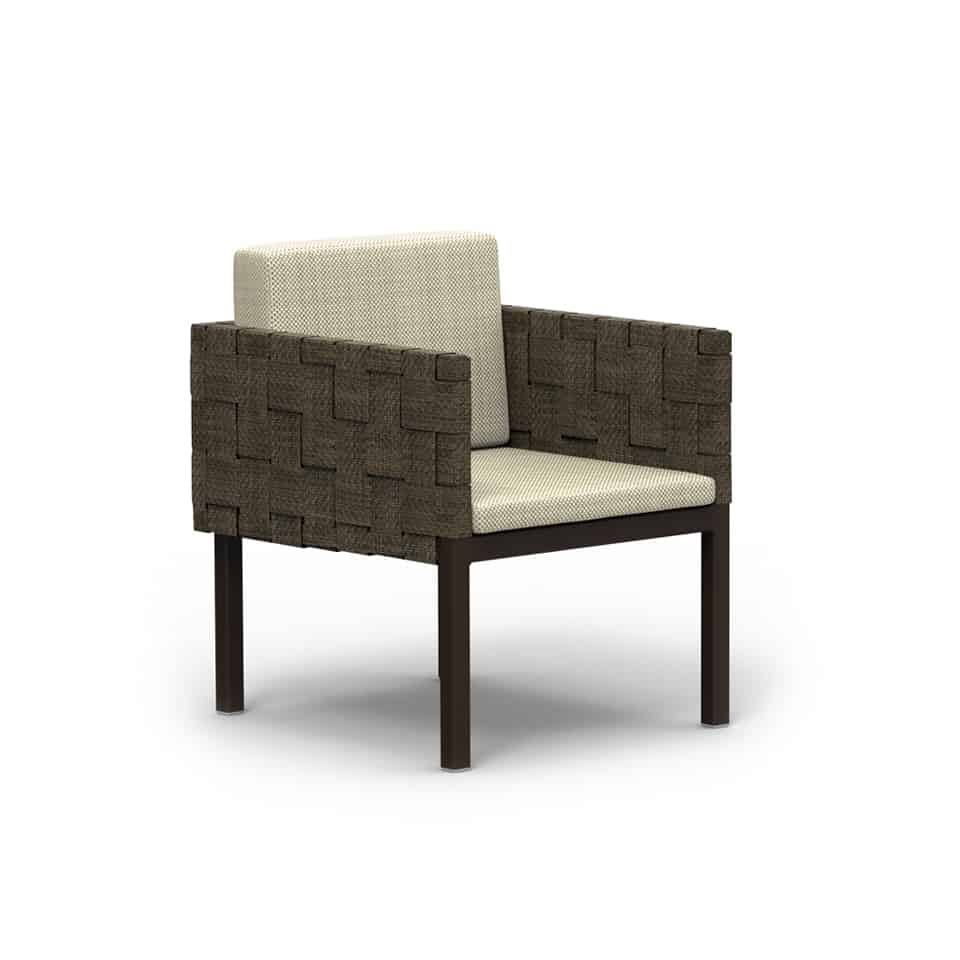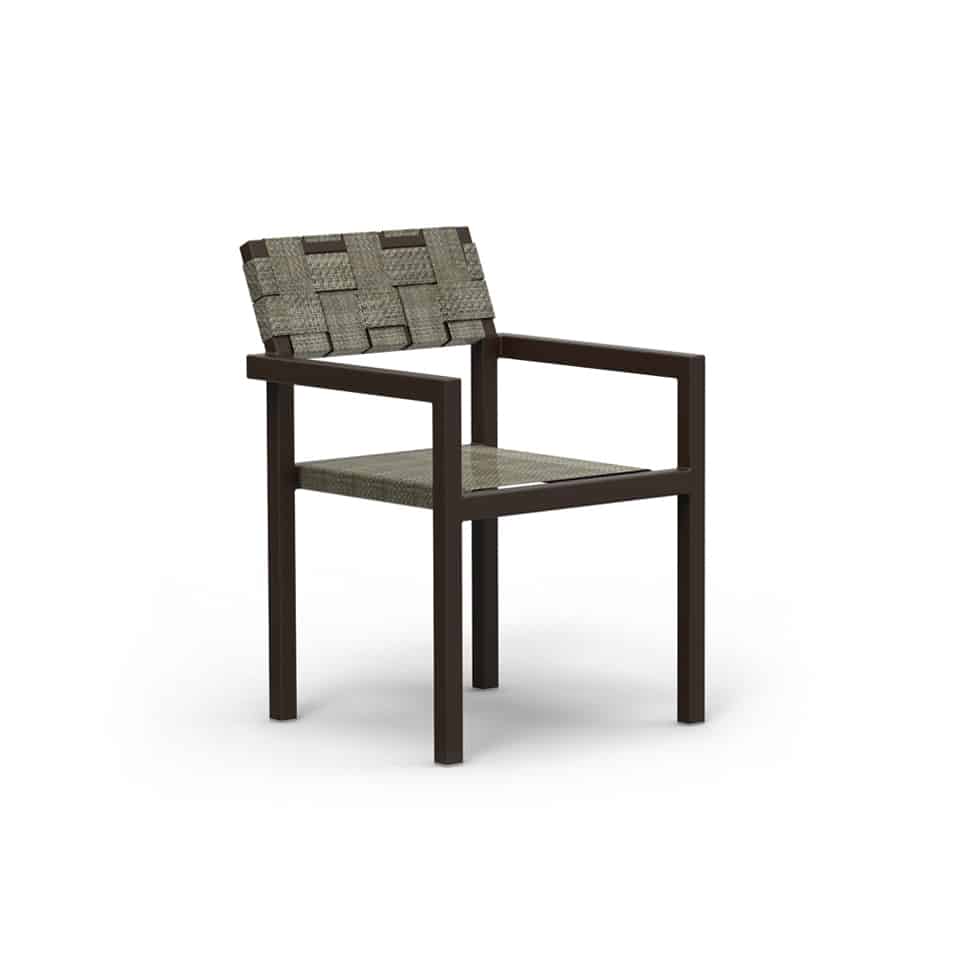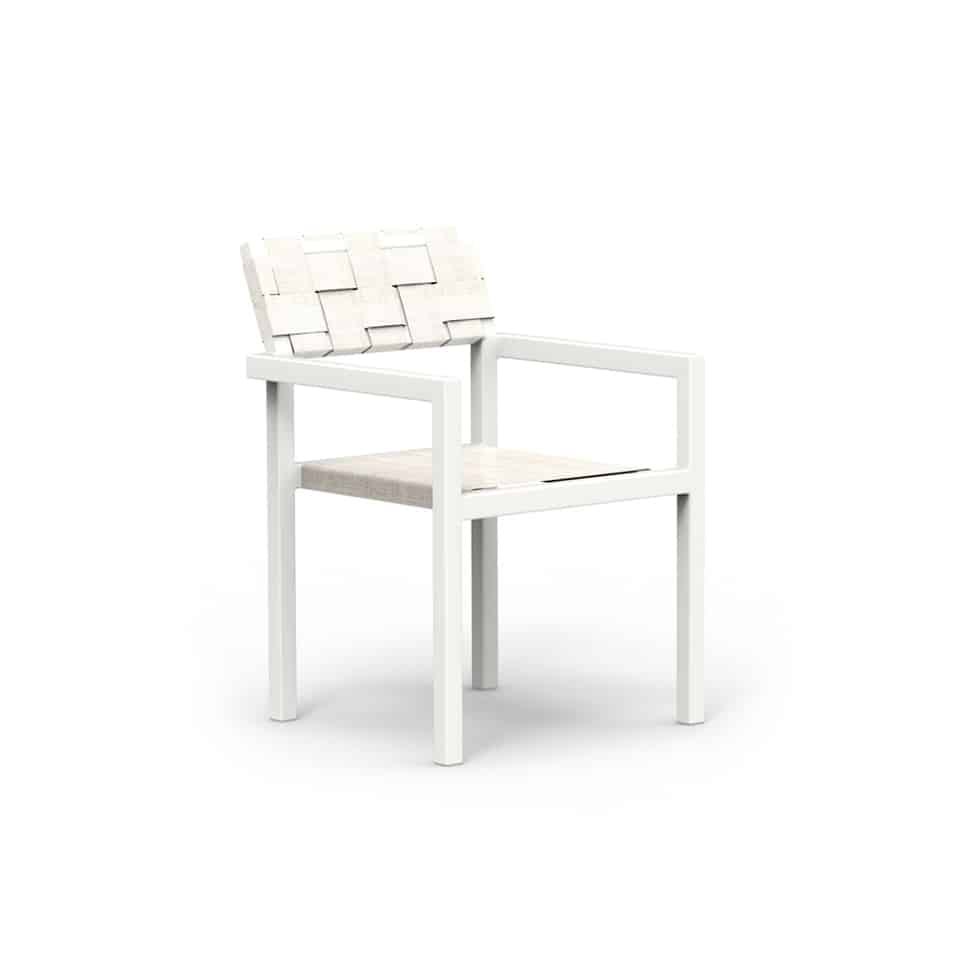 DINING / OCCASIONAL CHAIR
DINING CHAIR
From the get-go, the solid design of Asthina guarantees a pleasant seating comfort. The hexagon cross section aluminium structure is powder-coated and woven with Phifertex sling fabric. This material is renowned for its exceptional tear strength, dimension, stability and UV-resistance, which maintains the shape and colour of the chair.
Size: 56x59x80
Code: WA5017