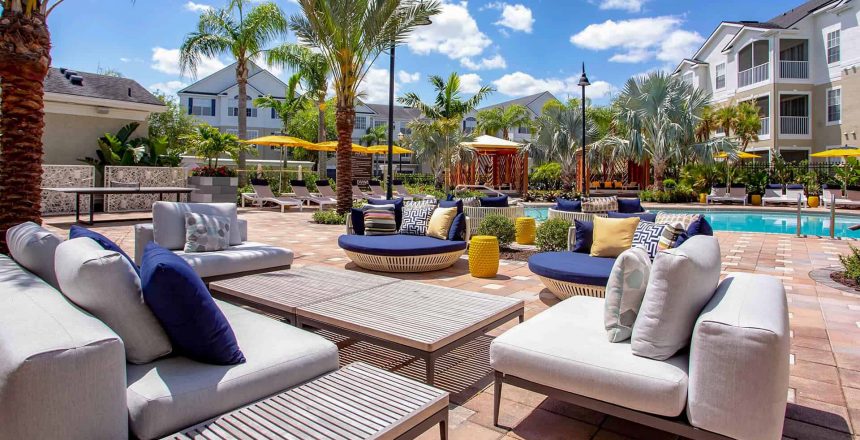 Having your own outdoor space is a huge privilege. Over the last decade, the garden has evolved to become the second living area of the home and this is largely thanks to the huge range of outdoor furniture on offer in the market today.
There are plenty of different options for dining tables, chairs, benches and garden sofas – and not just in terms of sizes, shapes and designs but materials too. Popular options include solid oak, cast iron, wicker, bamboo, aluminium, rattan and synthetic rattan (polyethylene), but sometimes having so many options makes it difficult to pinpoint the kind of furniture that is best for your garden.
No matter what garden design you have in mind for now or the near future, the quality of the furniture on offer across the market has drastically improved over the last decade and we're now seeing more ergonomic designs in synthetic materials that offer maximum comfort – as well as furniture that doesn't 'conform to the norm'! You can now design a garden with a patio or balcony area that is edgy, minimalistic or inspired by nature and it's the furniture you choose that will help bring your ideas to life.
One of the biggest trends right now in terms of outdoor furniture is the rising popularity of rattan style garden furniture. It's not just perfect for those who want to achieve the look and feel of natural rattan at a fraction of the cost. It's also ideal because it withstands the outdoor elements particularly well and is not as vulnerable to the effects of moisture as natural rattan, which can be susceptible to mould. We supply a diverse range of tables and chairs in polyethylene wrapped around a strong aluminium frame and our designs maintain the high level of durability that you've come to associate with natural rattan – yet our products are much easier to clean and better protected against harmful UV rays.
Share this post with your friends