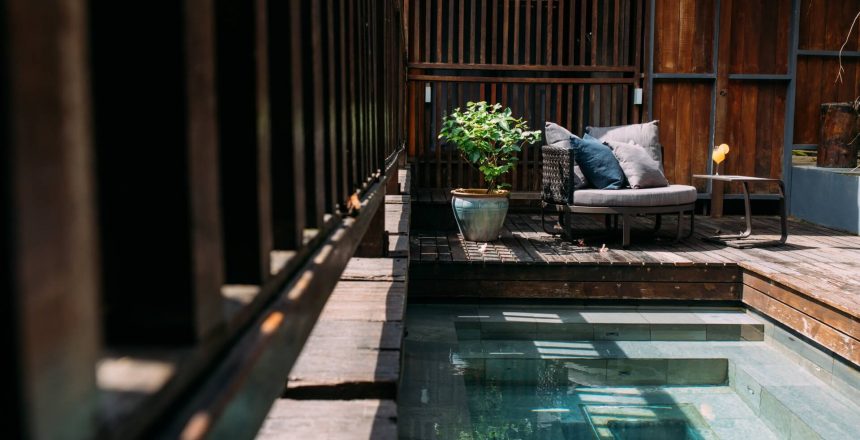 No matter how big or small your garden, balcony or surrounding land is, spending time outdoors becomes a lot easier when it has been designed with your personality interests and needs in mind. Whether you currently live in the city, the remote countryside or a beautifully diverse suburb, having an area to relax, dine and unwind outdoors with friends and family is one of life's simple pleasures. Here are 10 ways in which you can transform your existing space into the heart of your home:
1. Focus on the friendship between furniture and colour
One of the best ways to add the colours you love to your new outdoor space is by choosing the right shade of furniture. Whether you're simply adding a table and chairs in a natural wood tone or a set of vibrant blue garden sofas, you should be as particular as you like, especially when choosing colours of cushions and frames. Here at SJY, we take customisation in our stride and our masterpieces have graced the homes of customers in over 100 countries, so whether you'd like just one piece of furniture or a complete set, we have no minimum order quantity. Simply take your time and find the right furniture in the right shade for your outdoor space.
2. Be ready regardless of the weather
Cushions can certainly look great, but if you feel the need to bring them in at the first sign of rain, why not opt for synthetic rattan furniture that is wonderfully comfy wit or without cushions.
3. Consider the surrounding architecture
Your home is likely to have its own unique character, and this is largely down to the existing architecture of your building. If your home is of a particular era or style, it can make sense to make sure your outdoor space matches up.
4. Style your outside space in the same way you would indoors
With so many different furniture and design options for gardens and outdoor areas, be sure to expand your creative mindset and take the time to consider all of the elements, like you would for the inside of your home.
5. Set your mood
Lighting will always play an important role in creating the atmosphere you'd like, so whether you aim to add light through fire pits, lamps or outdoor fairy lights, you do have a great deal of control.
6. Be practical and realistic
If you have a small garden, it's important to utilise the space, but remember that little can often mean more and make a bigger impact. This is why many exterior designers pride themselves on creating minimalistic designs.
7. Consider a cover
For those days when it's rainy or too sunny, having some sort of cover is a great idea as you can be protected against harsh wet weather, as well as strong UV rays.
8. Separate living and cooking areas
If you decide to have a barbecue area in your garden, it can make sense to separate this section from your entertaining or living area so that you're away from the smoke and can relax in a more pleasant area of your garden.
9. Gardens and greenery go hand in hand
Though we say to put the same level of enthusiasm into your outdoor space, know that this is the perfect opportunity to add lots of beautiful plants, flowers and other greenery.
10. Don't forget the little details
The small details can go a long way and adding personal touches such as ornaments, water features and sculptures can offer a great deal of character.
Share this post with your friends